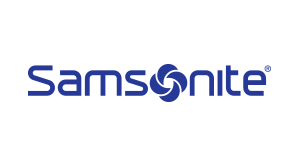 Samsonite is one of the world's leading luggage manufacturers.  Ever since its earliest days, Samsonite has led the industry in using new materials and creating new designs.
Samsonite continues to lead the lightweight luggage category with ranges including the Firelite, Octolite, & Cosmolite providing travellers with durable, stylish and lightweight luggage options in both hard and soft case collections.  The new Theoni range from Samsonite features a gorgeous three-dimensional floral shell design and is packed full features including double wheels, separate interior dividers and expanders for added capacity.  Available in red and turquoise, the Theoni is perfect for the style conscious traveller.
Samsonite soft and hard luggage cases are available for purchase across all Bags Only stores in Melbourne, regional Victoria including Geelong and Luggage Factoy Outlet in Belmont.  Don't forget all Samsonite cases come with the companies legendary reputation for quality and global service network.